Advanced data preparation for Tableau
Go beyond the basic data preparation features built in Tableau and start using EasyMorph — a very fast, advanced data preparation and process automation application highly acclaimed by many Tableau users. It is easy to learn, saves lots of time and is designed from the ground up for people without a technical background.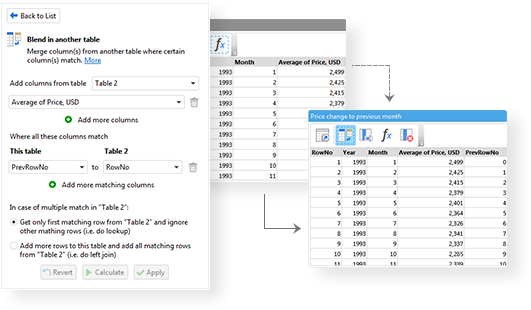 Design advanced workflows with conditional branching, loops, and subroutines without programming or scripting. Bring your productivity to a whole new level.
Query databases without knowing SQL, load multiple files at once, fetch and send emails, call Web APIs, and use more than 150 built-in transforms and actions to prepare data for Tableau in a highly interactive, visual way.