Automatic parallelization speeds things up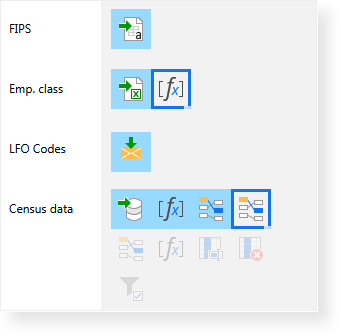 Despite the proliferation of multi-core CPUs, most scripts (written in Visual Basic, Python, Qlik, SAS, etc.) are executed in a single thread only — i.e., one operation at a time, thus wasting time and resources. Even when multi-threaded execution is possible, it's typically non-trivial to arrange and requires advanced programming skills.
The EasyMorph engine takes full advantage of multiple CPU cores by analyzing calculation logic and processing data in parallel, when possible. As a result, computations are performed faster with better CPU utilization. Calculations in EasyMorph are parallelized automatically, with no pre-configuration required.