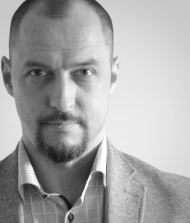 EasyMorph Inc is a privately owned software company with headquarters in Toronto, Canada. It was founded in 2014 by Dmitry Gudkov. The idea of EasyMorph came to Dmitry while he worked as a Business Intelligence architect in various organizations. After dealing with many obscure spreadsheets and scripts, typical for a corporate environment, the need for a better data tool suitable for non-technical people became apparent to him.
It all started as research for a modern and efficient way to transform and manipulate data. Something with the ease of use of Excel, power of a database, and flexibility of a programming language. And simple enough to be used by people without a technical background. Fast forward a few years, and now EasyMorph Inc is a quickly growing company with more than 400 customers on 5 continents. Thousands of people in finance, manufacturing, healthcare, technology, and other industries use EasyMorph Desktop and EasyMorph Server every day. According to a Gartner report published in December 2020, 94% of surveyed EasyMorph users are willing to recommend it to a friend or colleague — the highest percentage among the ETL/data prep vendors compared in the report.
Partnership
If you are a consulting company or a value-added software reseller you're welcome to join our partnership program. For more details please contact .