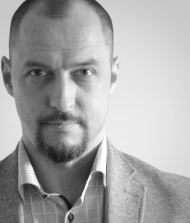 EasyMorph Inc is a privately owned software company with headquarters in Toronto, Canada. It was founded in 2014 by Dmitry Gudkov. The idea of EasyMorph came to Dmitry while he worked as a Business Intelligence architect in various organizations. After dealing with many obscure spreadsheets and scripts, typical for a corporate environment, the need for a better data tool suitable for non-technical people became apparent to him.
It all started as research for a modern and efficient way to transform and manipulate data. Something with the ease of use of Excel, power of a database, and flexibility of a programming language. And simple enough to be used by people without a technical background. Fast forward a few years, and now EasyMorph Inc is a quickly growing company with more than 500 customers on 5 continents. Thousands of people in finance, manufacturing, healthcare, technology, and other industries use EasyMorph Desktop and EasyMorph Server every day. According to a Gartner report published in December 2020, 94% of surveyed EasyMorph users are willing to recommend it to a friend or colleague — the highest percentage among the ETL/data prep vendors compared in the report.
Whitepaper
EasyMorph drastically simplifies data automation and overcomes the shortcomings of traditional data tools because it's based on modern computer technology. Read Dmitry's whitepaper "Modern data transformation re-thought from scratch" (PDF, 29 pages) that describes how a fresh look at data transformation led to creating EasyMorph.
Get the whitepaper
Partnership
If you are a consulting company or a value-added software reseller you're welcome to join our partnership program. For more details please contact .