No-code work automation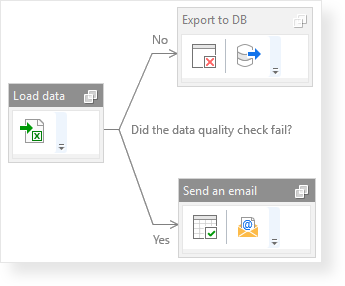 Data preparation is often only one of many data-related tasks. Other tasks may include, for instance, routine file manipulations (e.g. renaming, unzipping), conversion from one file format to another, data quality checking, or sending out reports.
With EasyMorph you can automate your tedious daily routines without programming or scripting, and focus more on interesting, high added value activities that really matter.