100+ built-in actions and transformations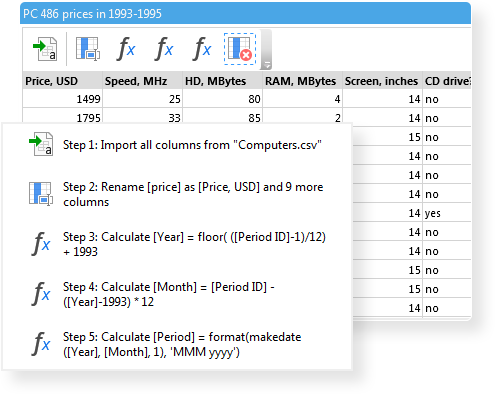 Query databases, load multiple files at once, use more than 100 built-in transforms and actions in a highly interactive, visual way. EasyMorph automatically creates necessary transforms when you manipulate data directly.
Parameterize transformation properties and expressions.
Use the built-in scheduler (included into the desktop license) to run tasks hourly, daily, or weekly.