Merging Excel sheets and workbooks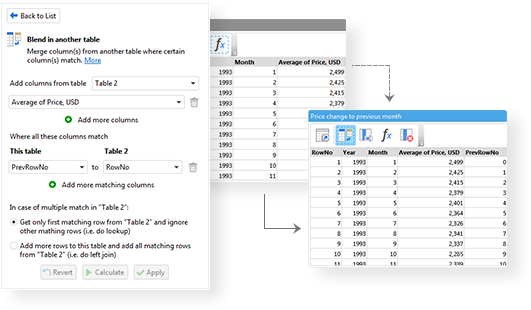 Merging multiple sheets and workbooks in Excel can be a time-consuming, error-prone operation. EasyMorph natively works with tabular datasets and has powerful means for merging data from multiple workbooks, or the same workbook, or even different ranges of the same sheet. For instance, merging (joining) is done with just one action (the "Merge another table" action). When it comes to appending, it takes only a few clicks to automatically append tens and even hundreds of spreadsheets in EasyMorph.
See also example "2 spreadsheets merged" that comes pre-installed with the free edition of EasyMorph.