150+ built-in actions and transformations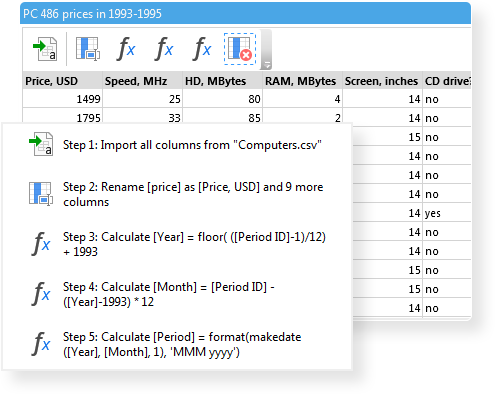 EasyMorph has been created by people with many years of practical experience in data transformation. This, plus continuous improvement based on the analysis of hundreds of cases, has made EasyMorph a very capable and versatile tool suitable for the vast majority of real-life scenarios.
No matter if you need to perform an advanced calculation, merge datasets, or apply a complex business rule, you will be able to do this in a fast and visual way by using one or several transforms from more than 150 available actions in EasyMorph.