No-code task automation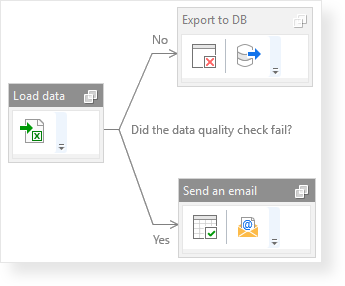 EasyMorph is designed for data-aware automation without coding. Advanced parameterized workflows with conditional branching, loops, and subroutines enable automation of even very complex routines.
You can design a data transformation processes to behave differently depending on data. For instance IF loaded data doesn't pass quality checks THEN EasyMorph will send you a notification instead of uploading the data into a database.