Dynamic data retrieval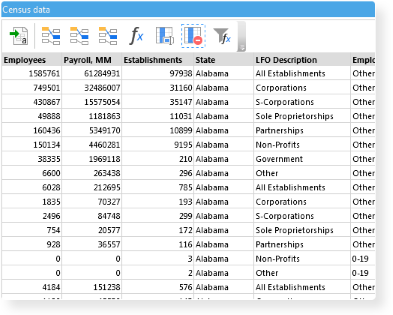 At the heart of the Data Catalog are EasyMorph workflows. When a user retrieves data, a workflow is executed and a table (dataset) is produced on the fly. Therefore tabular datasets listed in the Catalog don't have to be precalculated (e.g. in a data warehouse). They can be computed on demand with EasyMorph workflows.
For instance, when a user retrieves a list of customers, it can be consolidated on the fly from multiple sources (a CRM, a database, a text file, etc) with a workflow. Additionally, the user can enter workflow parameters (e.g. country) to retrieve only particular customers.