Native support for spreadsheets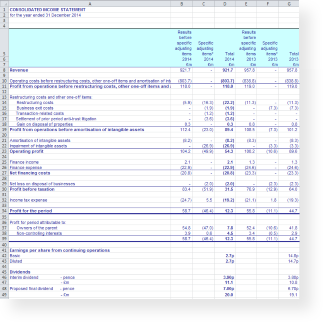 Business analysts typically work with a lot of spreadsheets that may frequently have a complex structure. EasyMorph is perfectly suitable for extracting data from spreadsheets, because just as in Excel, in EasyMorph text and numbers can be mixed in the same column — a capability many other data tools lack. This, and many built-in Excel-specific transforms make EasyMorph an ideal tool for dealing with spreadsheets.
You can also create new, and update existing spreadsheets with EasyMorph.